AGENDYS



A firm of experienced engineers and consultants, specialized in:
Process engineering
Validation
Project management
Our fields of expertise are:
Designing and improving processes
Productivity improvement
Processes scale-up
Validation (qualification) of systems and equipment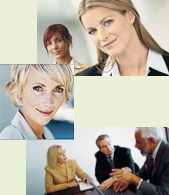 Our PROMISES to you
Supply the best quality, the fastest possible and at the lowest costs.


To put our unique approach to work for you, which will enable you to save on overall costs.


To create, direct, and put at your disposal a team comprised of specialized professionals and contractors, whose expertise will turn into a source of profits for you.


Dedicate engineers or consultants to your projects who :
- Are Receptive
- Are Foresighted
- Ensure exact budgets
- Are skilled in financial
engineering.



Mission:






AGENDYS

delivers imaginative, effective solutions that are profitable and support corporate growth, while significantly increasing client return on investment on their projects.




Sectors of activity :




- Life-sciences
- High technologies
- Healthcare
- Manufacturing industries




AGENDYS

experts have International experience, use recognized methods, and are dedicated to our clients right up to project end.